2014 HNU Freshmen Visit Innovation and Entrepreneurship Center
2014 HNU Freshmen Visit Innovation and Entrepreneurship Center
From September 9th to 14th, about 5000 HNU 2014 freshmen visited the Innovation and Entrepreneurship Center located in Shaw Building.
Wei Xiaoyu, General Manager of Zfeel Cultural Communication Company, a typical example of college student innovation and entrepreneurship, revealed various products like freehand postcards and maps and gave a brief introduction of the entrepreneurship dream and experience as well as recent development of a new program "Dynamic Campus Life" to the college freshmen.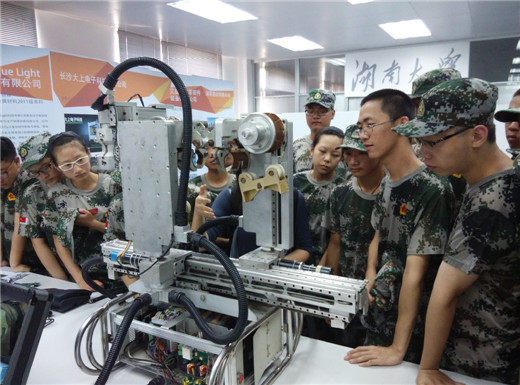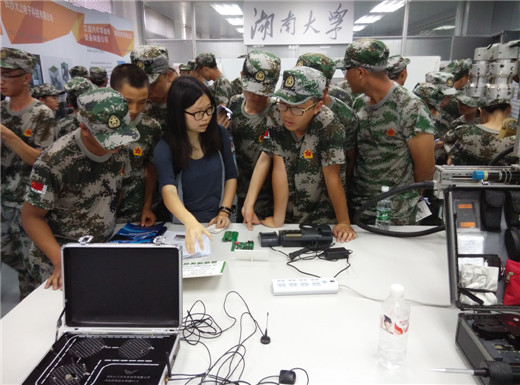 Additionally, the students witnessed Opening Doors through Face Scanning with "High Precision Far-infrared Face Recognition System" and, took a look at the "Digital Safe Manhole Cover Monitoring System" designed for remote monitoring and control of manholes, "SP Rescue Equipment" for the disaster emergency rescue, "two-leg Deicing Robot" and "3D Printer". Students also appreciated the charm of innovation and entrepreneurship while looking at various inventions, like "Traceability Security Authentication System" "500W High Power LED Lighting Equipment" "Portable Small Ads Scavenging Machine".
The center of innovation and entrepreneurship of HNU, which finished its exhibition arrangement this June, was highly praised by Premier Li Keqiang early in July. It has become one of the important projects in HNU to promote innovation and entrepreneurship of college students.